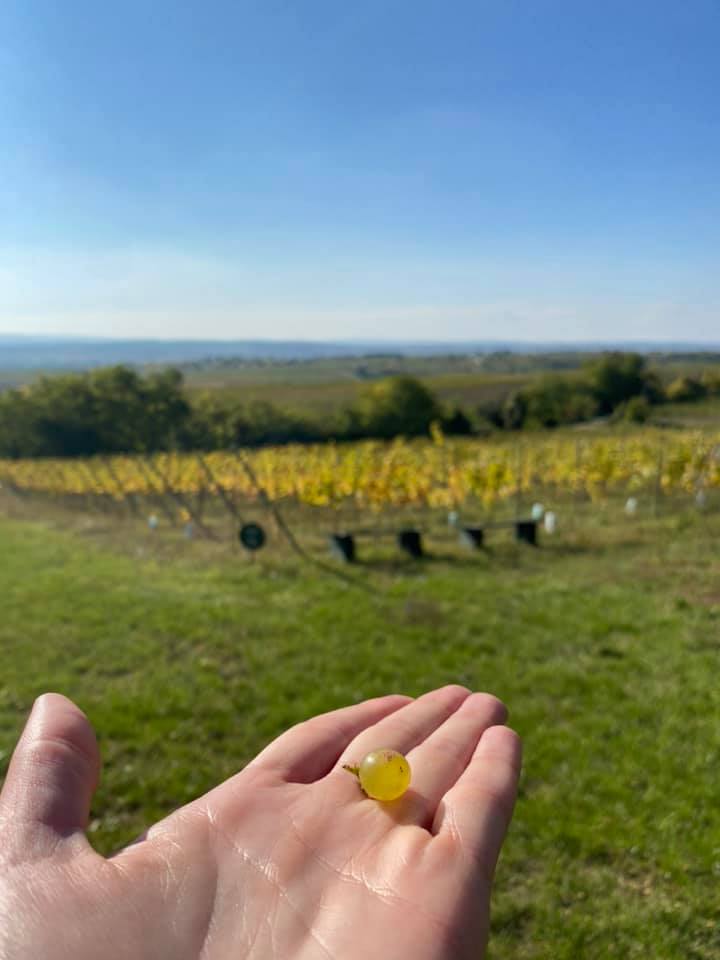 Adopt a dozen of Ezerjó vines in our organic vineyard!
The price of adoption per year: 44 450 HUF (around 120 euros) and includes the following:
–12 bottles of Csetvei Ezerjó selection from the year of adoption
– 4 photos of the vineyard (one in each season)
– 1 nameplate in the vineyard (with name of the person who adopted the given vineyard)
– 1 certificate of the adoption
The process of adoption
– Send the name of the person who adopts the vines. This name will be put on the certificate.
– We will send the certificate within a few days (via email).
– Send us the name and address for the invoice, and we will send you the invoice of adoption.
– Please, send us a photo of the adopter so that we can prepare the nameplate for the vineyard.
– The deadline for applying for adoption is 20 Decenber 2021.
– The adoption lasts for one year (from 23 December 2021 until 24 December 2022). Within this period we make an appointment with the adopter to hand over the 12 bottles of Ezerjó wine.
– We will send a photo of the adopted vines in each season.
– The adopter is welcome to visit his or her vines personally. Let us make an appointment on the phone.
We are happy to give more information via email: info@csetveipince.hu or on the phone +36 20 3168551.
Our vineyards are cultivated organically and they love listening to music.